Product Development Process: Stern Tube Seal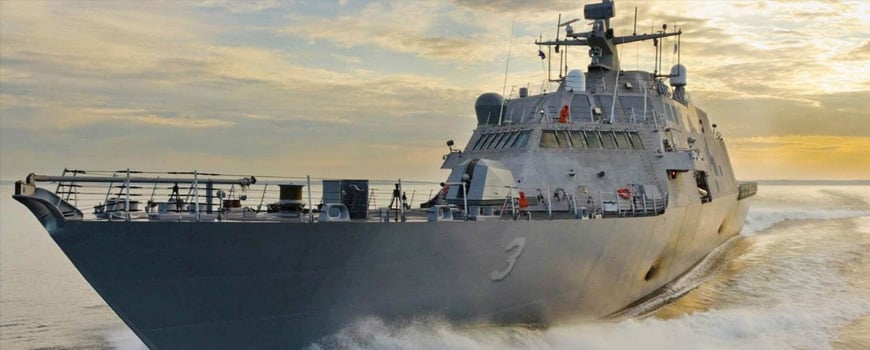 Stage 1: Identifying the Challenge & Solution
Customer Challenge/Requirements:
The US Navy was having significant problems with its existing stern tube seal technology for LCS Freedom Class. The high shaft speeds and shock requirements created problems for existing face seal materials. Non-split designs resulted in major costs to perform maintenance, repairs, and replacement. The Navy needed a reliable system that could increase ship performance while also reducing total ownership costs.
Mide's Solution:
Mide worked directly with the Navy to develop a new fully split stern tube seal design using new materials that would provide LCS with a reliable product given its operational conditions. Mide also incorporated additional features to provide more value to the Navy, including its HyrdroActive Backup Seal technology to ensure the ship can continue operating during emergencies. All this was accomplished while achieving significant reduction in the total life cycle cost of the seals.
---
Stage 2: Engineering the Solution
Analysis
Frequency response from ship vibration
Identify and adjust natural frequency
Shock loading conditions
Heat dissipation of face seal
---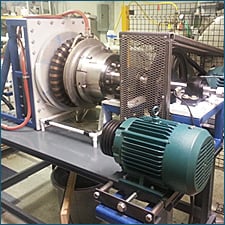 Prototyping
Scaled and full size prototyping
Friction testing of various material pairings
Static and dynamic operational verification
---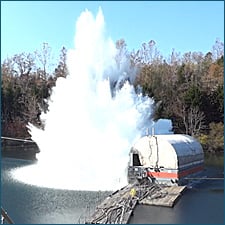 Testing
1,000 hour operational testing
MIL-STD-167-1A, Type I Vibration Testing.
MIL-S-901D, Grade A Shock Testing.
---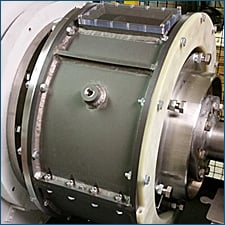 Productization
Design for manufacturing on all components
In-house machining capabilities
Identifying trusted and reliable vendors
Delivery of 4 seals to US Navy for LCS
---
Result/Current Status:
Mide is in the final stages development to complete all qualification testing of its stern tube seal for LCS. A ship set of four seals has already been delivered to the Navy for installation. Mide's stern tube seal will improve reliability for LCS, while greatly reducing the maintenance and high life-cycle costs associated with the existing seals.
Download: Sterntube Seal Development Overview
---